PUB AUX Classifieds
GROUP ADVERTISING SALES DIRECTOR
Join Our Team! The Delphos Herald, Inc. has an opening for a Group Advertising Sales Director to oversee its publications located in northwest Ohio. The Advertising Sales Director will obtain revenue by planning, implementing, and evaluating advertising sales strategies and programs covering the Delphos, Paulding, Van Wert and Ottawa (including the Ada Herald).
The Advertising Sales Director will oversee the advertising sales representatives for these five publications. The Advertising Sales Director will be expected to oversee all of the print and digital product offerings for these publications and will also be expected to take on his/her own book of key accounts. This position reports directly to DHI Media's Chief Operating Officer.
The company offers a competitive compensation package, medical, dental, 401K, vacation and performance bonuses. Please send a cover letter and resume to: robertalcohen@outlook.com. DHI Media is an equal opportunity employer.
---
NEWSPAPER FOR SALE
Historic county seat weekly newspaper in North East Texas is looking to sell due to owner's health concerns. Circulation 1,500 in a county of 10,000, city population of 2,500. Call 903-466-2228.
---
BROKERS
GAUGER MEDIA SERVICE, INC.
Valuations, Sales, Mergers
Box 627
Raymond, WA 98577
www.gaugermedia.com
(360) 942-3560
---
KAMEN & CO. GROUP SERVICES, LLC
Print & Digital Media Appraisers, Accountants, Advisors & Brokers
www.KamenGroup.com
Meeting global multi-media business challenges with foresight & precision.
Proud to be the Expert Media Financial Valuation Resource for
"FORBES 400 List of America's Richest People"
2021, 2020, 2019, 2018, 2017, 2016, 2015
info@KamenGroup.com | (516) 379- 2797 | www.KamenGroup.com
Kamen & Co. Group Services, LLC
626 RXR Plaza, West Tower, 6th Floor, Uniondale, NY 11556
---
Lon W. Williams
Media America Brokers
1130 Piedmont Ave. NE, Suite 912
Atlanta, GA 30309-3783
(404) 875-8787/FAX(404) 875-8756
LonWWilliams@aol.com
---
For a list of Newspaper Brokers, click here.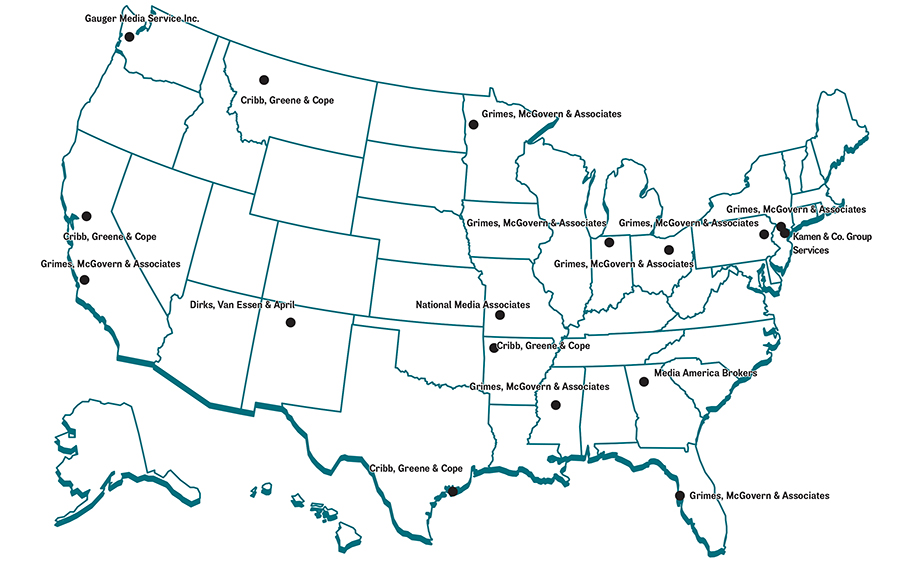 ---
To learn how to buy classified ad space, download the Media Kit below.