Digital presence is vital in meeting the high expectations of a community
Apr 1, 2023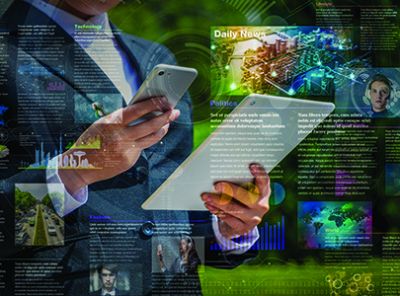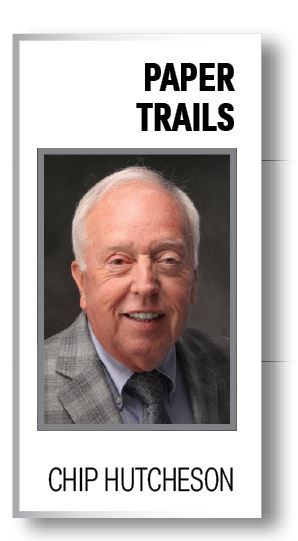 The award-winning movie "Everything Everywhere All At Once" has been the mission of community newspapers over the years.
A paper wants to be everything its readers expect. It wants to be everywhere — from the high school baseball game at one location to the girls softball game at another location and both being played at the same time. It wants to be all at once — it wants information on multiple events and news stories available as soon as possible.
In the days before internet, those demands were not as pressing as they are today. Now, a digital presence is vital in meeting the high expectations of a community.
A newspaper that wants to be relevant today must have a robust website and utilize rather than demonize social media.
Here are some tips for a newspaper website — some of them are not new, but still deserve attention.
First and foremost, update frequently. Nothing sours a reader more than seeing the lead story on a website that is more than a week old. Even if that was a great story, it doesn't need to remain the lead.
Make sure your website has basic information that is easy to find. Unfortunately, there are plenty of newspaper websites where you find it difficult to find the name of the city and state where the paper is located. Also, some websites don't provide a phone number or email contact. In the "About Us" portion of your website, list key personnel along with email addresses, and preferably phone numbers, as well. It's also wise to provide contact information for Facebook, Twitter and Instagram.
While news stories and photos on the site should change frequently, there is basic information on the site that is considered "evergreen" — it won't need to be updated often and will not go out of date. That will differ from website to website, but it could include newspaper's history, award legacy, etc.
Whenever possible, use photos rather than graphics to accompany articles. Photos generate much greater reader attention than graphics.
How long has it been since your website has been evaluated by your staff, your readership and your newspaper peers? It never hurts to get feedback on what others think of the site. I know this will go against the grain for some folks, but pop-up ads can be a significant turnoff. From my perspective, whatever revenue is generated is not worth the negative impact that such ads have on a visitor to your site. Also, ask your advertisers what they might suggest on improvements or enhancements to the site.
Have an upcoming promotion or special section? Don't keep it top secret. Let your readers and advertisers see it prominently displayed on your site. Be sure to provide contact information for anyone who might have an editorial idea or an advertising possibility for that special.
HERE ARE SOME TIPS FOR SOCIAL MEDIA
First, realize that many story ideas can be generated from someone's social media feed. Follow as many local residents as possible.
Social media can draw readers to your website. Provide a headline and one-sentence statement about a story, and link it to your website.
It is important to be consistent and intentional with social media posts. Make a post when a significant story breaks — sooner rather than later. But also, schedule posts — set realistic goals about posting. It's great public relations to schedule posts about important events and activities coming up in your community. You can also schedule posts to alert readers to special sections that will be in the paper in the near future. Consider how television stations promote such things — they'll let you know days or weeks ahead of time when a special interview is going to air. Schedule your posts ahead of time on Facebook Creator Studio by going to business.facebook.com/creatorstudio. You can select the exact time and date for the post to publish.
Generating a list of email addresses can be useful in many ways.
A decade ago, our newspaper sent out a five-day newsletter listing a synopsis of the day's top story or stories as well as sports stories, plus that day's obituaries and calendar of events. In a day of decreased staffing, that might not be feasible for many. But communicating to people on a regular basis of twice a week might work. It will bond your email recipients to the newspaper and hopefully prompt them to go to your website and subscribe to the paper.
It is helpful to focus on generating new email addresses. Don't send emails too frequently, and always include an unsubscribe option at the end. Make a stated promise that email addresses are not shared with any other entity. And always include an invitation for people to subscribe to the paper.
Simple is good. Have engaging subject lines and headlines on any newsletters you send, and don't reuse the same information from one newsletter to the next. People will tune it out. Think visual — use photos. Don't overwrite.
BASIC GUIDELINES FOR WEB AND SOCIAL MEDIA USAGE
Cellphone photos work well, so use them as much as possible. Focus on faces and not wide shots. The basic premise that people love seeing photos of themselves and their children is still true today. Recruit others to take photos at events where you might not be able to attend, and have that recruit email you the photo. Giving photo credit has great meaning to the average person.
Proofread everything. How often do you see a post or tweet that has a glaring mistake. People expect you to be error-free.
Cross-reference dates and days of the week with a calendar. Work to make sure you answer the question of every reader: "What's in it for me?"
Be consistent in your punctuation, capitalization, style and formatting.
Double-check names and spelling. If you use a URL on your site or social media, test the URL to make sure it works.
Promote your newspaper and its brand on your website and social media. To create clear messaging — do three things: keep it simple, keep it relevant and make it easy to remember. Be alert to generational differences, and avoid jargon that could confuse rather than educate.
Whether it's print, website or social media, the goal must be to add value, not noise. That is a recipe for success in all three areas.
Chip Hutcheson is the retired publisher of The Times Leader in Princeton, Kentucky. He was NNA president in 2015. He currently serves as a content strategist for Kentucky Today, the online news website of the Kentucky Baptist Convention. chiphutcheson@yahoo.com