Institute for Rural Journalism and Community Issues to host informational webinar on hosting a Report For America journalist — Thursday, Aug. 31
Aug 28, 2023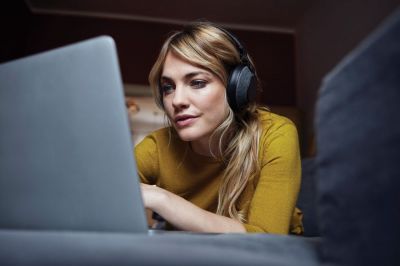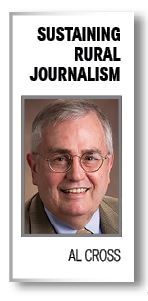 Report for America is making a special effort to place more of its reporting corps members in rural newsrooms for up to three years, and will hold a one-hour webinar for rural news media on Thursday, Aug. 31 at 4:15 p.m. ET/3:15 p.m. CT/2:15 p.m. MT/1:15 p.m. PT.
The webinar will be hosted by the Institute for Rural Journalism and Community Issues at the University of Kentucky. To gain access, send an email to Institute Director Emeritus Al Cross at al.cross@uky.edu.
"Report for America's efforts to place talented journalists in rural newsrooms have been limited partly by a shortage of applications from those newsrooms," Cross said. "This is a chance for rural editors and publishers to talk directly with Earl Johnson, RFA's vice president for recruitment, about the program."
The deadline to apply for a reporter who would start next July is Sept. 18.
RFA said in a recent announcement, "While all local news organizations are eligible to apply, Report for America looks to expand its reach into rural areas. On the application, prospective newsrooms should identify specific gaps in coverage in the community, drawing attention to under-covered communities or issues."
In April, RFA announced the pairing of 60 journalists and newsrooms, 16 of them with rural employers or beats. RFA says successful newsroom applicants get:
Service-minded reporters, photographers and videographers
Diverse, hand-picked candidates from a pool of emerging and experienced journalists
Salary subsidies: 50% the first year, 33% the second year
Local fundraising coaching and resources, including the opportunity for fiscal sponsorship to accept donations
Extra training and mentoring for journalists
RFA says it understands the challenges today's newsrooms face, not only finding talented journalists but also providing the mentorship and support they might seek. It says, "By partnering with Report for America, local newsrooms are better positioned to cover important issues, diversify their newsrooms, and grow sustainable, local support within their communities." More information about how the program works can be found here (https://bit.ly/3g4etqq).