New Mexico Local News Fund boosts newsrooms large and small
Jul 1, 2023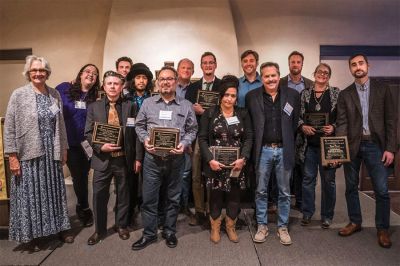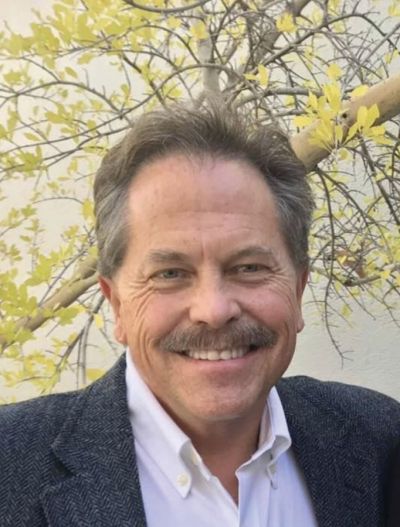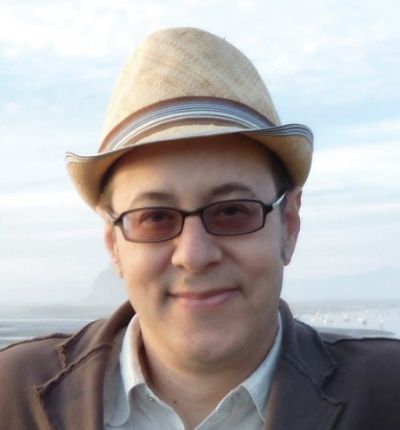 Podcasts are all the rage these days, and New Mexico publisher Chris Baker reckons it's about time the Taos News gets on the bandwagon.
The newspaper has launched a new podcast, thanks to the New Mexico Local News Fund's Accelerator program, which is providing $6,000 grants and six months of consulting services to 17 local newsrooms across the state.
The Taos News is known for stellar journalism and has won dozens of state and national journalism awards over the years, including at least 11 NNA General Excellence Awards, Baker said.
Baker hopes the podcast will make a positive impact.
"We've done video showcases where we report on what's in this week's paper, but obviously podcasts are the talk of the town these days," Baker said.
The Taos News is a family owned newspaper. Its owner,
Robin McKinney Martin, also owns the Santa Fe New Mexican, and her daughter is joining the team to work on the podcasts.
After using the Accelerator grant as seed money, Baker will be looking for ways to make the podcast sustainable. He is launching it this summer with a little help from the University of New Mexico — Taos, which is donating studio space.
Founded in 2018 by Sarah Gustavus Lim, who is its co-director, The New Mexico Local News Fund aims to cultivate local news ecosystems and plow fertile ground in the news deserts around the state.
"Sarah was a longtime local journalist here in New Mexico and reached out to the Democracy Fund to support her efforts," said Rashad Mahmood, the New Mexico Local News Fund's executive director.
The Democracy Fund is a national philanthropic organization focused on supporting local news and is constantly on the lookout for opportunities to make positive impacts in news-starved communities.
"The New Mexico Local News Fund has been really a great success and has gone beyond what Sarah and I initially envisioned," Mahmood said.
The Accelerator is now in its fourth year and has helped about 30 local newsrooms so far, said Mark Glaser, director of business and program development.
Each cycle of the Accelerator starts in February, when newsrooms across the state are invited to complete a simple application to participate.
"We ask applicants about their publications and products, their goals, and what they want to focus on," Glaser said.
The Accelerator runs from April through September and includes monthly Zoom meetings on a variety of topics, such as email newsletters, fundraising, planning events and other programs of interest.
Guest speakers are often local publishers, rather than experts or consultants, to provide peer leadership to which participants can relate.
NEW MEXICO NEWS FUND PROGRAMS
In addition to the Accelerator program, the New Mexico Local News Fund has opened a Local News Fellowship Program to provide opportunities for recent University of New Mexico journalism graduates to work in newsrooms for nine-month paid fellowships and summer internships.
"About 80% of our fellows have journalism jobs in New Mexico, still to this day," Glaser said. "They come from diverse backgrounds, and we've gotten amazing feedback from the host newsrooms about how helpful they have been."
The News Fund also supports the Southern New Mexico Journalism Collaborative, a partnership of local news organizations and community stakeholders seeking to boost newsrooms in the southern half of the state.
Glaser says it's hard to believe that Spanish language newspapers have largely ceased to exist in New Mexico, where the population is about 50% Hispanic. The erosion is due to workforce cutbacks, resulting in fewer journalists covering local government, schools and critical topics like the border, immigration and local elections.
"We would love to receive applications for support from local Spanish language start-ups, newspapers, newsletters, texting services or other forms of reporting because it's so needed," he said.
For two years, the Local News Fund has sponsored the New Mexico Local News Matching Campaign that provides up to $5,000 to help news organizations raise money for special projects to benefit their communities.
"We work with both for-profit and nonprofit local news organizations, which has been incredibly successful at helping them reach out directly to their audience for support," Glaser said.
Last year, the Taos News used matching funds to raise money to place newspapers in classrooms through its Newspapers in Education Program. For Baker, acquiring sponsors was an easy sell, thanks to the Local News Fund's support.
"I used the funding from the New Mexico News Fund as seed money and told sponsors we would match whatever they donated," Baker said. "You know people love it when you are able to increase their donations through matching funds."
TAOS NEWS
The Taos News dates back to 1959 when it was started by Robert McKinney, who also owned the Sante Fe New Mexican. According to court records, he sold the newspapers to Gannett in 1976 and then embarked on a decade-long battle to regain ownership after claiming the newspaper chain had reneged on terms of the contract that would allow him to maintain editorial and jurisdictional control. He sued over breach of contract, the court ruled in his favor and he bought the newspapers back in 1989 in exchange for stock shares.
Robin McKinney Martin took over as publisher after her father died in 2001.
Today, the Taos News is a 9,000-circulation weekly published on Thursdays. In addition to the broadsheet newspaper, which comes in at a hefty 100 pages, the company publishes over 20 glossy community magazines.
Baker has a 10-person newsroom staff and department heads with plenty of longevity at the newspaper.
"We're tucked up deep in the mountains of northern New Mexico about an hour from the Colorado border," he said. "In our area, our residents represent three cultures — Native American, Hispanic and Anglo, and it's a very robust community."
DIVERSE FUNDING SOURCES PROVIDE A SPARK
Before joining the New Mexico Local News Fund, Glaser had spent his career as a journalist and consultant. He moved to Santa Fe in 2020.
Gustavus Lim and Mahmood recruited him to run the Accelerator program for local newsrooms.
"It was right at the beginning of the pandemic, and a lot of newsrooms were suffering," Glaser said. "We wanted to get funding to them and help them on the business side."
The New Mexico News Fund, which is a fiscally sponsored project of the Santa Fe Community Foundation, gets its own funding from a variety of sources.
"The Democracy Fund was one of our founding funders and is still our largest funder," Mahmood explained. "The Thornburg Foundation is our other founding funder, and they've continued to support us."
The Thornburg Foundation is a Santa Fe funding organization that funds projects focusing on human services, education, racial justice, homelessness and policy.
Funds also come from the Inasmuch Foundation, Solutions Journalism Network, Con Alma Health Foundation, the Knight Foundation, the Scripps Howard Fund and the McHune Charitable Foundation.
"We also receive some money from individual contributions, about 2% of our total budget," Mahmood said. "It's not a huge amount, and we are in the planning phase of launching an individual contribution campaign to give people a chance to support a cause they can be passionate about."
The News Fund's newest project is its Incubator, launching this year. Applications seeking two startup newsrooms are already arriving. The selected startups will receive $25,000 grants and six months of consulting support from the Local News Fund.
"The curriculum is similar to our Accelerator, but we will focus on startups, helping them figure out their business models and getting them off the ground," Glaser said. "This year, we'll see how this works, and we hope we can expand it in the future."
Across the country are other incubators, accelerators and grant programs designed to boost local newsrooms by providing financial support, coaching and opportunities for collaboration. They give Glaser hope for the future of local news.
"The narrative has been about closing newspapers and laying off journalists, and it's been going on for years," he said. "I think there's a bigger story, which is slowly being told, and that does give me hope for the future."
While Baker can't claim his participation in the Local News Fund's Accelerator program has been transformative, it has caused him to think about what he offers his community in a different way.
"This program wakes us up and provides a different thought process," he said. "It's not a huge amount of money for us, but it gives us a spark and an opportunity to start something we haven't done before, and that's a good thing."
Teri Saylor is a writer in Raleigh, North Carolina. Reach her at terisaylor@hotmail.com.