Questions posed by New York publishers; Small changes can make a big difference in how readers see your paper
May 1, 2023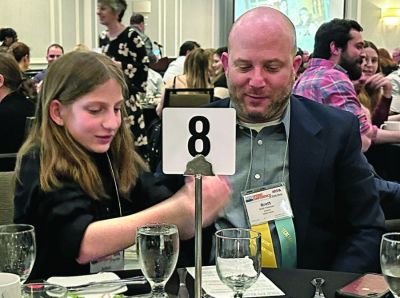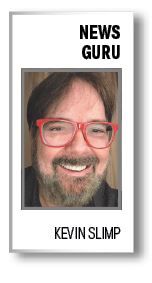 Yesterday, I returned from a trip to New York, where I spoke at the New York Press Association (NYPA) Convention for two days. I was reminded that I spoke at my first NYPA convention 28 years ago. Time flies.
Unlike many conventions where I'm the only speaker — or maybe one of two — NYPA has four to six speakers making presentations during each time slot. That means not everyone makes it to one of my sessions during the convention. As a result, I often found myself involved in conversations with publishers and others who came by my room immediately after a session or approached me during a "meet and greet" to ask for my advice.
The conversations generally begin with something like, "I wasn't able to attend any of your sessions," as if the questioner felt the need to apologize. I tried to assure them that was fine. After all, you can't be everywhere at once. I met with one publisher who runs a one-person shop. He writes the stories, sells the ads, designs the paper and pays the bills. I met others who owned several large dailies and weeklies in the state.
Here are some of the things we discussed:
The publisher running a newspaper alone brought his paper and asked me to look it over, hoping I could offer a little advice. I suggested he use a different body font (I believe he was using Minion) and a larger text size. I recommended he use a 10-point Nimrod. I assured him if that was the only change he made, readers would be writing to praise him after the first issue. I also suggested he use smaller borders around photos. Probably a .3 or .4 frame rather than a 1-point border. I knew he had his hands full getting a paper out by himself. I figured that was enough advice for one day.
I met with another publisher — who attended my classes with her page designer — for about 30 minutes, and we looked over her newspaper. We discussed several potential improvements. The most important, in my opinion, was to put the flag on top of the front page to rest and create a new flag for her newspaper. Redesigning as many newspapers as I do, I've learned people can be protective of their flags, and rightly so. While newspapers should undergo a redesign every 5-7 years, the flag identifies the newspaper and shouldn't be discarded at a whim. However, as was the case with this paper, sometimes a flag looks too outdated and can be a distraction — or even turn off — a reader. We also discussed the importance of creating a consistent look on each newspaper page. When our conversation ended, I felt confident they would go home after the conference to begin working on these changes.
Two owners of larger groups approached me separately. One asked about training for their papers. Where can they find training directed toward newspaper staff, and what training would be most helpful? Both asked about redesigns. One mentioned it had been a long time since her papers had gone through a redesign process. I suggested there's never a wrong time to begin redesigning a newspaper. You don't have to wait for an expert to guide the process, although that's always helpful when possible. Any newspaper can gather the staff together and begin discussing the most urgent redesign issues and develop ways to start upgrading a publication.
Perhaps my favorite conversation while in New York was with Chip Rowe, editor of The Highlands Current (THC), which was named co-winner of the 2023 "Best Newspaper Award." THC tied with The Times Union of Albany, winning 24 awards at the convention. I spent three days with Chip two years ago, holding focus groups and meeting with staff members of THC. Chip reminded me of the work we did while I was in his community, meeting with multiple focus groups and offering advice to his staff. He shared that he felt like those focus groups and minutes spent together contributed to the success THC is experiencing. I write a lot about focus groups in my columns and advise most clients to hold focus groups annually. It's always nice to hear that the information garnered from such gatherings leads to improvements at newspapers.
After leading seven sessions over two days, my body reminded me I'm not as young as I was before COVID, or maybe I'm just out of practice standing all day. I returned home, however, as I always seem to from newspaper conferences, refreshed and inspired by the work being done by newspapers of all sizes. Today's free press is just as important, if not more, than ever.
Kevin Slimp is former director of The University of Tennessee Newspaper Institute and founder of NewspaperAcademy.com. kevin@kevinslimp.com.